TAKE CONTROL OF YOUR NEW OR REFURBISHED COMPACTION EQUIPMENT WITH ONE FULLY INTEGRATED SYSTEM.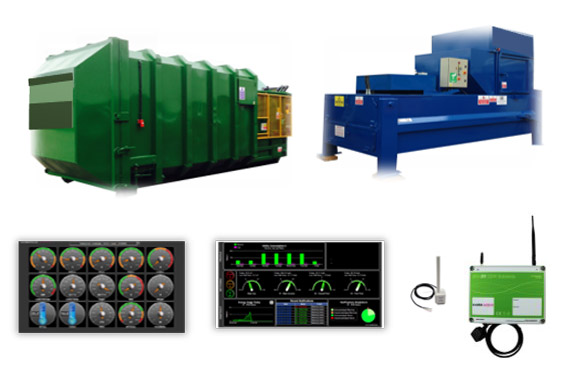 Control the returns of your assets: maximise payload & minimise haulage costs, prevent non-compliant overweight collections, reduce downtime through fault diagnosis, reduce near miss & LTI through remote override.

From as little as £25 per week: improve cost control via real time MI, reduce reactive maintenance & travel costs, evaluate payload cost/value before collection, allocate wheelie bin costs via RFID tagging.

Our online monitoring system supports Real-Time data collection, data recording, and industrial control systems. Supporting a number of concurrent solutions, collecting data from numerous sensors and equipment. Utilise our Telemetry, Gateways and Software and upgrade to further energy, water and utility monitoring & management systems.